Recreation and Fitness
Staying fit can help keep you at the top of your academic game at GSU!
As a student at Governors State University, you will find fitness and recreation opportunities that suit your interest and schedule. You will have access to the Recreation Fitness Center, which equipped with free weights, exercise machines, 167,000-gallon Olympic-style lap pool, gymnasium with full-sized basketball court and racquetball court. There are also team sports, special events and classes to keep you moving.
Using our facility is easy. It is right on campus and is free to GSU students – just use your MyOne Card. Memberships – many discounted – are also available to community members, alumni, students at area community colleges, senior citizens and more.
---
Membership
All current GSU students become enrolled in the Recreation and Fitness Center when they obtain their student ID cards. The center also offers memberships to the public. Sign up now.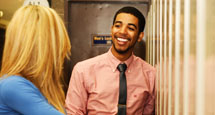 ---
Facilities
Do you enjoy a swim or a game of basketball? If so, we offer this and much more. Take a look.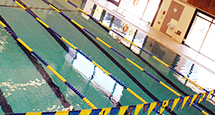 Welcome to GSU's Recreation and Fitness Center. This facility is open to students (GSU and community college), faculty, staff and community members. Learn more.
---
Health and Wellness Programs
Here at GSU we promote healthy living while still keeping a peace of mind. Learn more.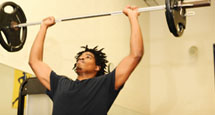 ---
Fitness and Classes
---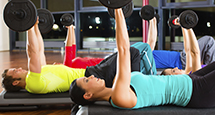 Whether you want to lose weight, get totally ripped or just get healthy, RFC offers a host of fitness programs. We have something for everyone. Check them out.
---
Game Room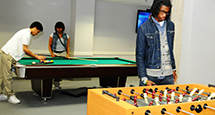 Check out our special programs and upcoming events. Click here.
---
Contact & Staff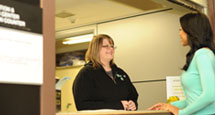 For more information, please contact us. Click here.